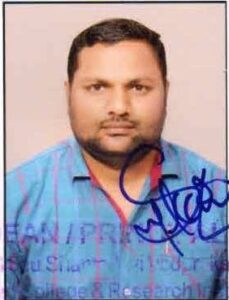 Name Of Teacher: Dr. Langote Govind Bhanudasrao
Designation : Reader
Qualification : M.D Panchkarma
Department : Panchkarma
Date Of Birth: 29/01/1989
Date of Joining: 01/10/2020
Experience : 01/10/2020 To Till Date
MCIM No : I-73020-A
Email.Id : drgbl777@gmail.com
Mobile No: 8055870777
Name Of Teacher: Dr.Nikhate Maya Ramesh
Designation : Lecturer
Qualification : M.D Panchkarma
Department : Panchakarma
Date Of Birth: 03/02/1987
Date of Joining: 05/01/2023
Experience : 05/01/2023 To Till Date
MCIM No : I-75092-A
Email.Id : mayanikhate@gmail.com
Mobile No: 9561729453
Introduction
This department deals with Shodhana or Panchakarma means five methods of body purification. These methods are employed in the healthy to prevent diseases and to improve the immunity as also in the sick to treat a number of diseases.
Objectives:
To teach authentic Panchakarma Procedures in a Practical way.
To treat chronic disorders by way of Panchakarma Therapy.