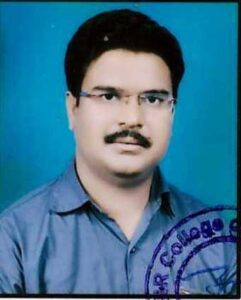 Name Of Teacher: Shile Abhay Manohar
Designation : Reader
Qualification : M.D Kaumarbhritya
Department : Kaumarbhritya
Date Of Birth: 10/09/1981
Date of Joining: 01/04/2021
Experience : 01/04/2021 To Till Date
MCIM No : I -50724-A
Email.Id : drabhayshile9@gmail.com
Mobile No: 9890568288
Name Of Teacher: Dr. Swami Rameshwar Kashinath
Designation: Lecturer
Qualification : M.D Kaumarbhritya
Department : Kaumarbhritya
Date Of Birth: 25/06/1989
Date of Joining: 26/12/2022
Experience : 26/12/2022 To Till Date
MCIM No : I-79114-A
Email.Id : swamirameshwar@gmail.com
Mobile No: 9689637378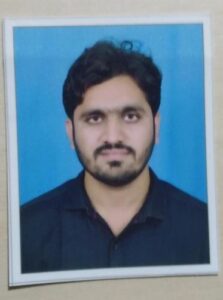 Name Of Teacher: Dr.Sontakke Sandeep Digambarrao
Designation : Lecturer
Qualification : M.D Kaumarbhritya
Department : Kaumarbhritya
Date Of Birth: 04/06/1992
Date of Joining: 05/01/2023
Experience : 05/01/2023 To Till Date
MCIM No : I -84005-A
Email.Id : sandeep.sontakke@gmail.com
Mobile No: 9860876374
Introduction
Kaumarbhritya is one of the Most Important Branch of Ayurveda dealing with the care of the child from the Conception to till the Maturity It is one of the Eight Branches (Astanga) of Ayurveda, which deals with the child care both preventive and curative.
Facilities in the Department
---
 Department is running with regular OPD & with special high-risk clinics.
---
 Neonatal care unit and neonatal check-up in OPD.
---
 Special Ayurveda treatment for specific childhood diseases like behavioural disorders, skin diseases etc.
---
 Special panchakarma procedures for various kinds of childhood diseases.
---
 Counselling sessions to be performed by expert doctors to parents in view of, to modulate their view on neurological development and its importance in children.
---
 IPD facilities, also available in hospital with well-trained doctors.